SwimLabs' Co-Founder Mike Mann Breaks World Records!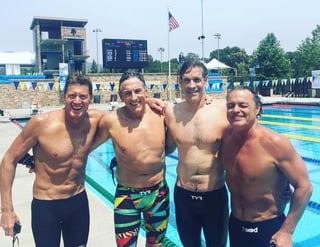 August's Missy Medal for Achievement went to SwimLabs co-founder Michael Mann for setting not one, not two, but three world records at the Masters' Summer National Meet in Mission Viejo, California. Along with Colorado teammates Craig Petersen, Kirk Andersen, and Greg C. Scott, Michael set a new world record in the (combined ages) 240-279 400-meter Medley Relay. They beat the previous record by 4.53 seconds in a time of 4:32.15.
Congratulations Mike!
The team of friends from the Denver area also set the world record in the 800-meter Free Relay, winning the race and breaking the previous record by over thirteen seconds in a time of 8:56.62. Finally, the group won the 400-meter Free Relay with a time of 3:59.86, which destroyed the previous world record in their age group by almost eight seconds. Read what SwimSwam had to say about the Colorado champions.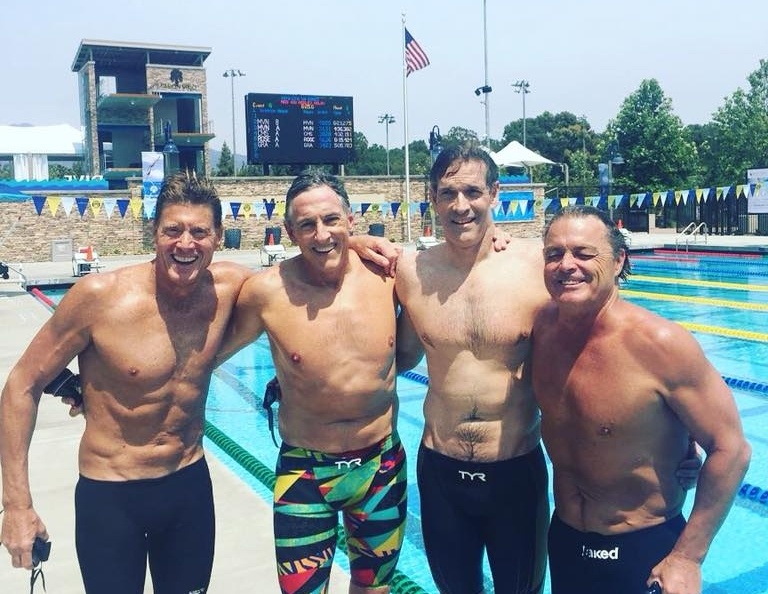 Mann gives Craig Petersen the credit for masterminding the world record swims. Early in 2018, Petersen analyzed the combined times of the four friends and realized they had potential world record swims in the three relays. He then noticed that Mann would turn 64 on August 1, allowing the four friends to swim with a combined age of 240 for a short window of time. Petersen and company had to find a long course championship meet that offered the 400 Medley, 400 Free and 800 Free relays after August 1. The Mission Viejo meet was chosen - and training begun - six months ago.
Mann said that he hadn't trained as much as he would have liked prior to the meet and felt "as nervous as a little kid" before the fly leg of the 400 Medley, despite his teammates having gone out faster than expected on the first two legs. When he saw his split (1:10.18), he was shocked.
"It was fun," Mann said of the world-record swims. "Swimming is such an individual sport, with a lot of internal gratification, and this achievement was fun to share with my teammates. The outside world doesn't notice, and it's not something you wear on your shoulder, but it was a great experience."
When asked what meet or swim was next on the docket, Mann smiled. "I led off the 400 Free Relay with a pretty good split, and I happened to notice that it was about a half-second off the (100 free) world record for the 65 – 69 age group. If I can find a long course meet somewhere in the world shortly after the first of the year, I will be 65 on the FINA calendar and I can get a big head start on that world record. Then we can take a nice vacation."
We wish you the best of luck, Michael!