Key Differentiators for Franchising with Streamline Brands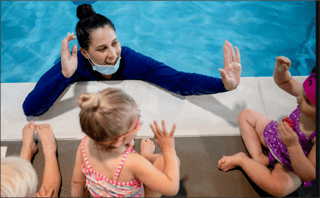 Franchising has been on a growth kick for quite a while now, and rightfully so. The probability of success in franchising is substantially higher than other small business startups, primarily due to the proven business model and comprehensive support system offered by the franchisor. And as far as franchising is concerned, Streamline's exceptional support and back-office access really set us apart from the pack.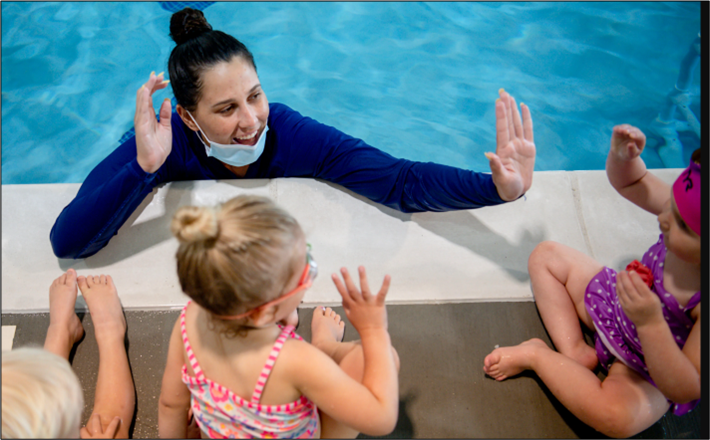 With the typical anxieties that accompany such ventures as starting a new small business, it's essential to know that someone has your back. And Streamline is second to none when it comes to supporting our franchisees. Especially as it pertains to our key differentiators:
Community Strong
Streamline believes that "…when done well, swim schools become an integral element in local communities and are beloved by families." Not only does Streamline offer the best swim school options in the industry, but we also encourage our franchisees to become pillars in their own communities. It's no secret that parents are becoming increasingly aware that formal swim education is vital to early childhood development. Strong swim skills are developed little by little over the years, with skill built on top of skill. At Streamline, we help franchisees retain clients year after year, therefore building a solid foundation of brand loyalty among owners and patrons.
A Helping Hand
Born from their dedication to communities everywhere, Streamline launched Ripples to Waves. Ripples to Waves provides swim lessons to deserving children at all locations, funded by partnerships and current clientele. This program was developed on the premise that giving back to the community is an integral part of our brand vision – and we see it through. Swimming is a lifesaving skill, and we are honored to help bring that gift to as many children as possible.
Comprehensive Support
Streamline boasts over 20 years of providing successful swim education, no doubt thanks to our proven business model. And from day one, Streamline has offered unrivaled support for our franchisees. Before a location even opens, we offer a host of support, including comprehensive training, site selection, marketing, and design. Lifeguarding our franchisees from the very outset of business operations is a skill Streamline has refined and perfected.
Our Ideal Owner
The ideal Streamline swim school franchisee is a motivated individual. Successful Streamline swim school owners are committed to enriching their communities. They provide children and special needs participants with lifesaving skills. They engage in local activities. They're capable of building a strong team. They do these things – and more – because they want to become their own boss and control their own destiny. With Streamline Brand's help, our franchisees get all the training they'll need to build a sustainable small business with operational superiority.
Education That's a Cut Above the Rest
Education is key, and that's why we are so proud of our curriculum at Streamline Brands, which stands out as the best there is in the world of swim instruction. From basic education to competitive edge refinements, there is no better educational model than Streamline Brands. Swim schools aren't just for beginners – it's also meant for those looking to hone their skills and increase their competitive abilities. Streamline has worked with Olympians and industry-leading professionals and provides an unrivaled video analysis program to help swimmers develop that all-important competitive edge in competition.
As you can see, swim education is multi-faceted, with classes for everyone and all abilities. From toddlers to swim team members and everywhere in between, it's the lifesaving skill of swim instruction that brings us all together and offers us an opportunity to become a pillar of the community.
Let's Chat!
As the industry's leading swim instruction franchising group, we're dedicated to offering meaningful small business ownership opportunities. You can learn more about each of our individual brands by following these links:
SafeSplash, SwimLabs, and Swimtastic are the fastest-growing swim school franchise brands and chances are there's an opportunity near you. Finding a location is easy and fun. Simply visit our directory of schools, listed by state, and click on the results. If you're interested in exploring franchise ownership with one of the Streamline Brands concepts, simply fill out this form and hit submit. We'll be in touch soon!