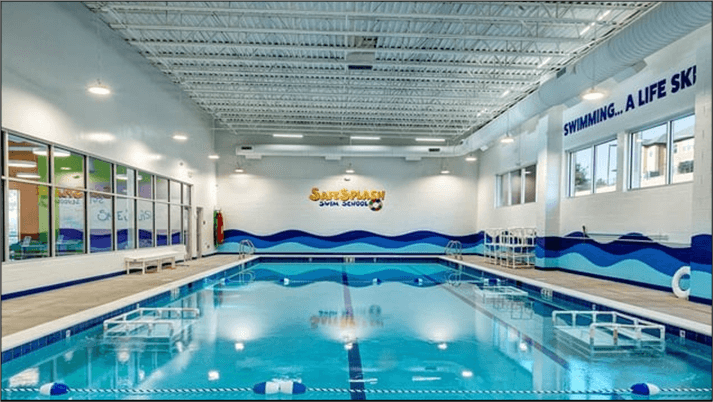 The very best defense one can obtain against drowning is to learn how to swim proficiently. Statistics indicate that formal swim lessons are the best way to achieve the robust and confident swim abilities that save lives – but there is also far more to be gained from swim lessons. Lifelong skills are learned in the water and benefit the participant in all aspects of life.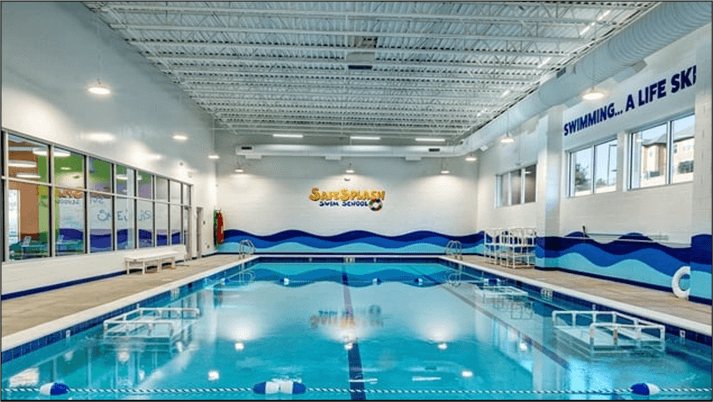 Swimming is an avenue for learning determination and hard work. It's grounds for a lot of growth and character development to take place. Not only does swimming present a challenge, but consistency is key. The swimmer must return to the pool again and again. A deeply rooted desire to improve must be present.
Swimming has the unique ability to teach individual performance as well as teamwork. In competition, your individual times add up to the collective times of the team. Swimmers must improve their own skills to benefit the team. There is no reliance on the superstar of the team to carry you. Everyone must pull their own weight. It's a life lesson with a considerable amount of practical application.
Time Management
Time management is essential in the life of a swimmer. Swim meets often last several days and consumes the entire weekend of a swim team. That's quite a lot to work around, especially for a middle schooler, high schooler, or young adult. The academic requirements of these age groups are intense, and if the student wants to remain on a team, they must meet those requirements. Balancing schoolwork, swim practices, swim meets, and social life is definitely an act of time management acrobatics.
Overcoming Fear and Anxiety
Fear is not a word that is in the vocabulary of a swimmer. Swimmers – especially competitive – have honed the skill of overcoming fears and conquering anxiety. It's imperative that swimmers work tirelessly to refine their craft and do it even when they are apprehensive or fearful and unsure. There's an element of danger that's ever-present in the water. Swimmers must be confident in their ability to handle a dangerous situation – and fast.
The Value of Endurance
Endurance is not lacking in swimmers. They learn grit and determination quickly. Giving up just isn't an option. Swimmers know how try, try, try, and try again. The swimmers' form must be perfect, and the time they take to complete a race must be competitive at least. This requires a huge amount of time in the water practicing. Even when one feels defeated and ready to give up, one must endure and overcome their limitations if growth is to be had.
A Lifelong Gift
A person who is not in competitive swimming will also learn these same skills. Just the simple act of signing up for formal swim lessons and attending those lessons consistently is a great start. Kids especially will find swim lessons bolster their confidence in themselves as they achieve milestones and overcome their fears. Every single parent in the world who places their child in a formal swim lesson program is affording that child a wide array of life skills that will benefit them throughout their life, from honoring their commitments and showing up on time to digging deep to overcome fears and hone your skills to the best of your ability.
SafeSplash offers lessons for children and adults in virtually any age group and skill level. If you are interested in launching your own business and becoming your own boss with a SafeSplash franchise location, please visit us at streamlinebrands.com and fill out this form and we will contact you as soon as possible with more information.
Let's Chat!
As the industry's leading swim instruction franchising group, we're dedicated to offering meaningful small business ownership opportunities. You can learn more about each of our individual brands by following these links:
SafeSplash, SwimLabs, and Swimtastic are the fastest growing swim school franchise brands and chances are there's an opportunity near you. Finding a location is easy and fun. Simply visit our directory of schools, listed by state, and click on the results. If you're interested in exploring franchise ownership with one of the Streamline Brands concepts, simply fill out this form and hit submit. We'll be in touch soon!