What Prospective Owners Can Expect in Our Franchise Process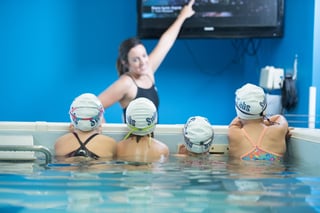 Perhaps the greatest reimagination of what daily work life looks like has been taking place over the past two years. Companies have gone to remote work, hybrid work, in-person work, and back again to remote. It's been quite the ride for many Americans who took the changes in their daily lives as an opportunity to exit the workplace as they once knew it and find something more fulfilling, more secure, or more lucrative.
Over the course of this shift in the job industry, franchising gained in popularity. Half of all new businesses fail in the first five years. That's a scary statistic to someone pouring their heart and soul – and sinking a business loan - into a startup business. Franchising lends itself as something of a safety net. Franchisees are given access to a tried-and-true business model, guided through location scouting, coached in the best advertising methods, and given invaluable access to back-office support. All of these factors combine to bolster the franchises chances of success, combating the likelihood of sliding to the wrong side of that five-year statistic.
Streamline Brands offers swim school options that target virtually any demographic, age, and skill level. But once you've decided which Streamline concept is best for you, what can you expect the process of becoming a franchisee to look like? First you must decide if you're a good candidate for franchising. You can start by asking yourself a few simple questions:
Are you looking to make a difference in your community?
Do you have a passion for delivering the best swim instruction to kids and adults?
Do you enjoy engaging with others in your community?
Are you a team builder?
Have you checked to see if you financially qualify to have a franchise startup?
Do you feel driven to be your own boss?
If you checked the above boxes, the next step in your journey to financial independence would be to fill out the "I'm interested in learning more" form. After you complete the form a franchise development manager will get in contact with you as soon as possible. Next, you will have a quick 15-minute phone call with the franchise development team. During this call, you'll be able to ask questions and delve further into the prospect of becoming a franchisee. The next step will be to share some information with Streamline Brands, like a non-disclosure agreement and filling out the application for franchising with Streamline. The following steps will include a brand presentation, wherein Streamline will further educate you on the various options you have ahead and help you refine the exact sect of swim school which fits you best.
A power point presentation will help you to fully understand exactly all the ins and outs of franchising. Following these steps, you'll receive a franchise disclosure agreement. Streamline will help you to navigate the financing process from there, and to complete any other paperwork that may be required. You'll have a conversation directly with Streamline Brands CEO, Matt Lane. From there you'll finalize all financing and franchising agreements. Location scouting will be the next step, and Streamline will be with you through this process as well.
After this, the fun begins! You'll go to school to complete any certifications necessary to launching your very own swim school and then…Launch time! From beginning to end, Streamline will be your life raft and you'll never feel like a fish out of water in the Streamline family. Streamline's back office support is second to none, so you'll always have a support system to back you up, every step of the way. Franchising is a fantastic way to own your own business and be your own boss, with all the support and assistance you could need as you navigate your way to financial independence.
As the industry's leading swim instruction franchise group, we're dedicated to offering turnkey lessons that take swimmers through a natural progression of advancement. You can learn more about our individual brands here:
SafeSplash, SwimLabs, and Swimtastic are the fastest growing swim school franchise brands and chances are there's an opportunity near you. Finding a location is easy and fun. Simply visit our directory of schools, listed by state, and click on the results. If you're interested in exploring franchise ownership with one of the Streamline Brands concepts, simply fill out this form and hit submit. We'll be in touch soon!