Were You Meant to Own a Swim School Franchise?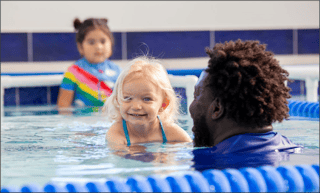 Ever wonder if you're cut out for the entrepreneurial life? One that would offer you the freedom and flexibility that comes with being your own boss? Now, more than ever, people across the U.S. are considering this very question. On the heels of an unprecedented shift in the workplace, employees across the country are reexamining their career choices, as well as their goals for the future. Through these transitional times, franchising has remained incredibly resilient – even amid economic headwinds. That's why so many are choosing to strike it out on their own and open a business of their own through franchising.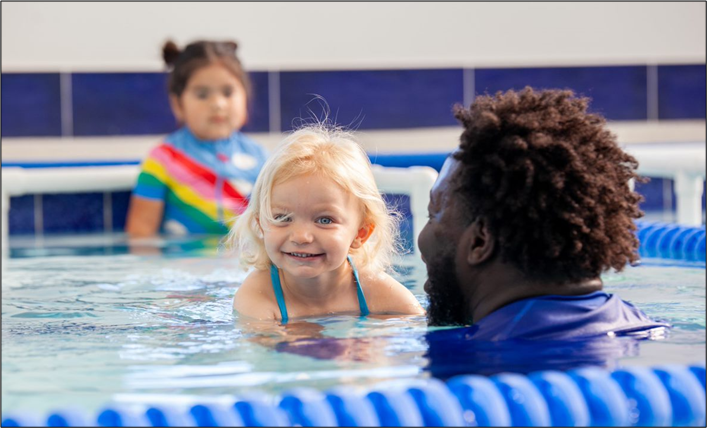 Interestingly, another byproduct of the pandemic has been a severe shortage of public pools, water parks, swim facilities, and yes – even swim schools. Yet, as Covid's contagiousness has taught us all to rethink our proximity to others – particularly in public settings – it's still imperative that we remain proactive about teaching the next generation how to swim. As pools and public facilities slowly begin to reopen, we're becoming more aware of the huge deficit in swim instruction opportunities, especially for the children our communities. Many kids who would normally partake in formal lessons are now falling behind in the quest for this lifesaving skill. With these factors in mind, is a swim school franchise right for you?
You may be surprised to learn how easy it can be – that opening a swim school franchise is a process that Streamline Brands has down to a science. Every single step in the process, from site selection to insurance and marketing programs is orchestrated seamlessly with all of Streamline Brand's franchise opportunities. When it comes to swimming instruction, our communities are experiencing a deficit in availability – a clear sign that the marketplace opportunity is there.
Getting started is a breeze. Streamline Brands offers interested candidates a quick and easy inquiry form, which begins the process of learning whether a Streamline Brands swim instruction school is a good fit for you. From there, you'll have a quick phone call with a member of our franchise development team to discuss your business ownership goals. These contacts can answer any questions you may have, then usher you through the process of completing the formal Streamline Brands application. The exciting part comes next! You'll get to learn all about the different brands offered by Streamline and what makes each opportunity unique. An interactive Powerpoint presentation helps guide you through various aspects of all of the swim school brands. As the process progresses, and we're still a suitable match for one another, you'll eventually meet with Matt Lane, CEO of Streamline Brands, during your "Splash Day." If we have a deal, then the real fun begins! Streamline Brands will assist you in scouting a location for your swim school and navigating the waters of site planning. You'll meet your swim school team, complete the necessary training for any certifications you may need, and then…it's into the pool as a new business owner with Streamline Brands!
Once you have launched your swim school, Streamline Brands will remain by your side. With back-office support that's second to none, you'll be guided every step of the way on your journey to growing your business and enriching your community. Franchisees have access to their personal Franchise Relationship Manager (FLM), as their primary point of contact, to help them with any questions or problems. We've found that having a dedicated point person helps build a level of support that's coveted throughout the franchising industry. Streamline Brands offers an efficient and successful business model, with a support system that can't be beat. If you've been thinking that owning your own business may be your next move, we invite you to check out what Streamline has to offer!
As the industry's leading swim instruction franchise group, we're dedicated to offering turnkey lessons that take swimmers through a natural progression of advancement. You can learn more about our individual brands here:
SafeSplash, SwimLabs, and Swimtastic are the fastest-growing swim school franchise brands and chances are there's an opportunity near you. Finding a location is easy and fun. Simply visit our directory of schools, listed by state, and click on the results. If you're interested in exploring franchise ownership with one of the Streamline Brands concepts, simply fill out this form and hit submit. We'll be in touch soon!