USA Swimming and Streamline Brands Sign Multi-Year Agreement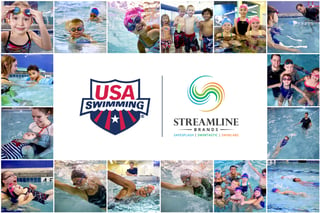 A partnership focused on growth and development of grassroot swimming opportunities in the U.S.
COLORADO SPRINGS, Colo. – USA Swimming, the national governing body (NGB) for the sport of swimming in the U.S., and Streamline Brands, a leading franchisor of swim school concepts, today announced a multi-year partnership focused on creating more swimming programs across the country and transitioning a greater number of athletes from learn to swim programs to recreational and competitive swimming.
"We are excited to partner with leaders such as Streamline Brands to find creative ways to attract more people to the sport of swimming," USA Swimming Director of Partnership Marketing Jim Fox said. "Their unique ability to provide opportunities for both the beginning swimmer and the swim-enthusiast in the same facility compliments our grassroot priorities of extending swimming experiences and increasingly transitioning young swimmers learning to swim to more competitive programs."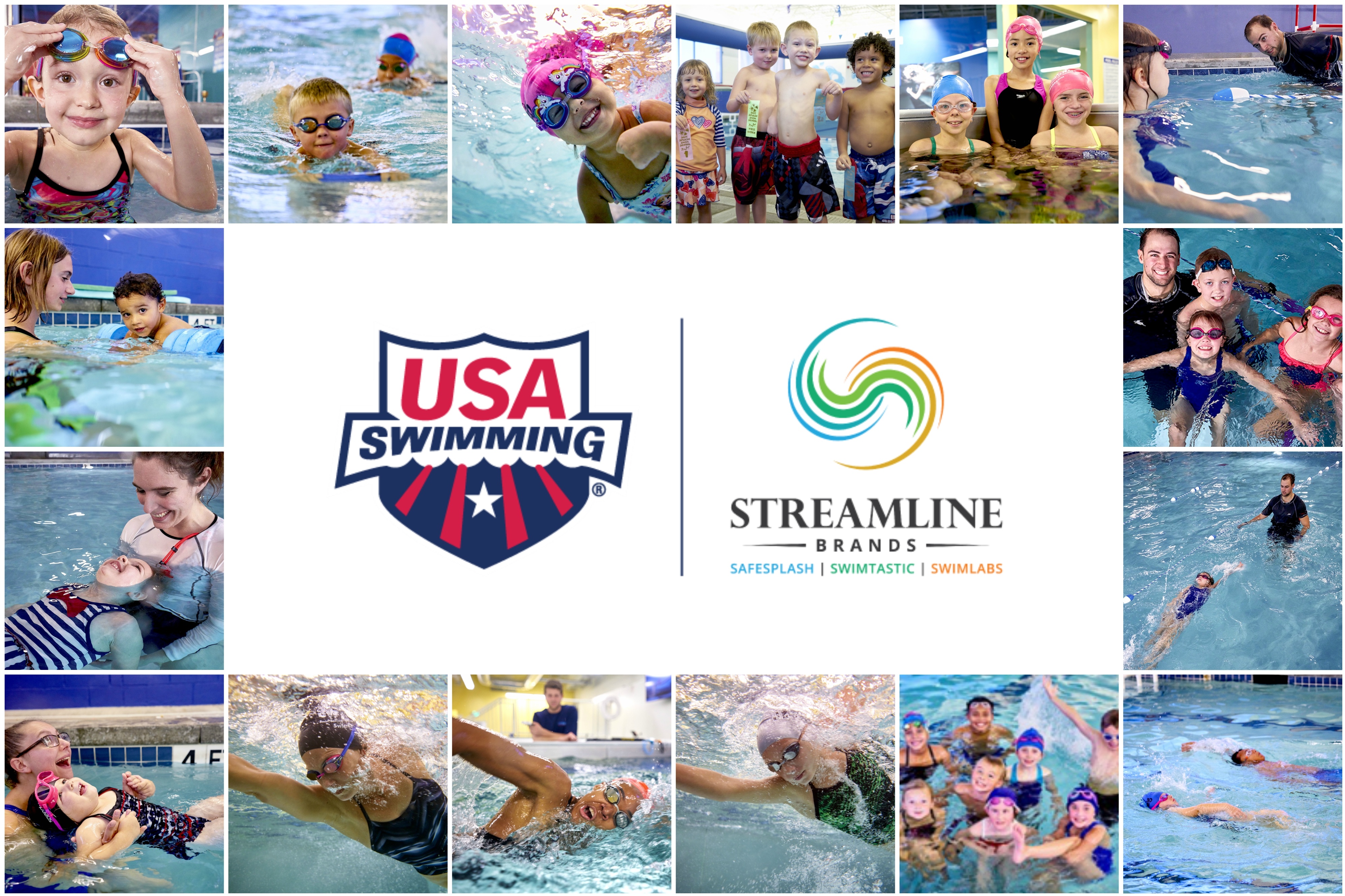 Beginning January 2019, Streamline Brands will become the Official Swim School Provider of USA Swimming. The partnership includes rights to official marks, branding, marketing and promotional opportunities, as well as membership incentive programs. Additionally, advertising will feature on U.S. Masters-owned channels.
"We are honored to be the Official Swim School Provider of USA Swimming," said Matt Lane, CEO of Streamline Brands. "We believe learning to swim is truly a life skill. Daily we are reminded of the value swimming brings as we watch kids develop water safety skills, self-confidence and potentially a passion for a life-long sport. Our curriculum is designed to teach all skill levels of swimmers ranging from the fundamentals of water safety to elite competitive instruction. We are extremely passionate about swimming and are thrilled to introduce more kids to the life-long sport of swimming through this partnership."
Streamline Brands, based in Denver, Colorado, is the industry's largest franchisor of swim schools with three brands in the family: SafeSplash Swim School, SwimLabs Swim School and Swimtastic Swim School, with over 178 swim schools in their network. In 2016, Streamline Brands acquired SwimLabs, a brand renowned for providing competitive level swim instruction using video analysis coupled with the ability to compare any swimmer's stroke to elite swimmers using video captured in the SwimLabs Champions Library, which includes Olympic gold medalists such as Missy Franklin, Jason Lezak, Kelsi Worrell Dahlia and Ryan Lochte.
Franchisees Amy Albiero, a multiple NCAA national swimming champion, and Arthur Albiero, Head Swimming and Diving Coach at the University of Louisville and USA Swimming National Team coach, recently opened a SafeSplash + SwimLabs Swim School in Louisville, Kentucky. The facility offers both the industry leading learn-to-swim curriculum and instructor match offered by SafeSplash Swim School and the cutting-edge advanced training technology provided by SwimLabs Swim School.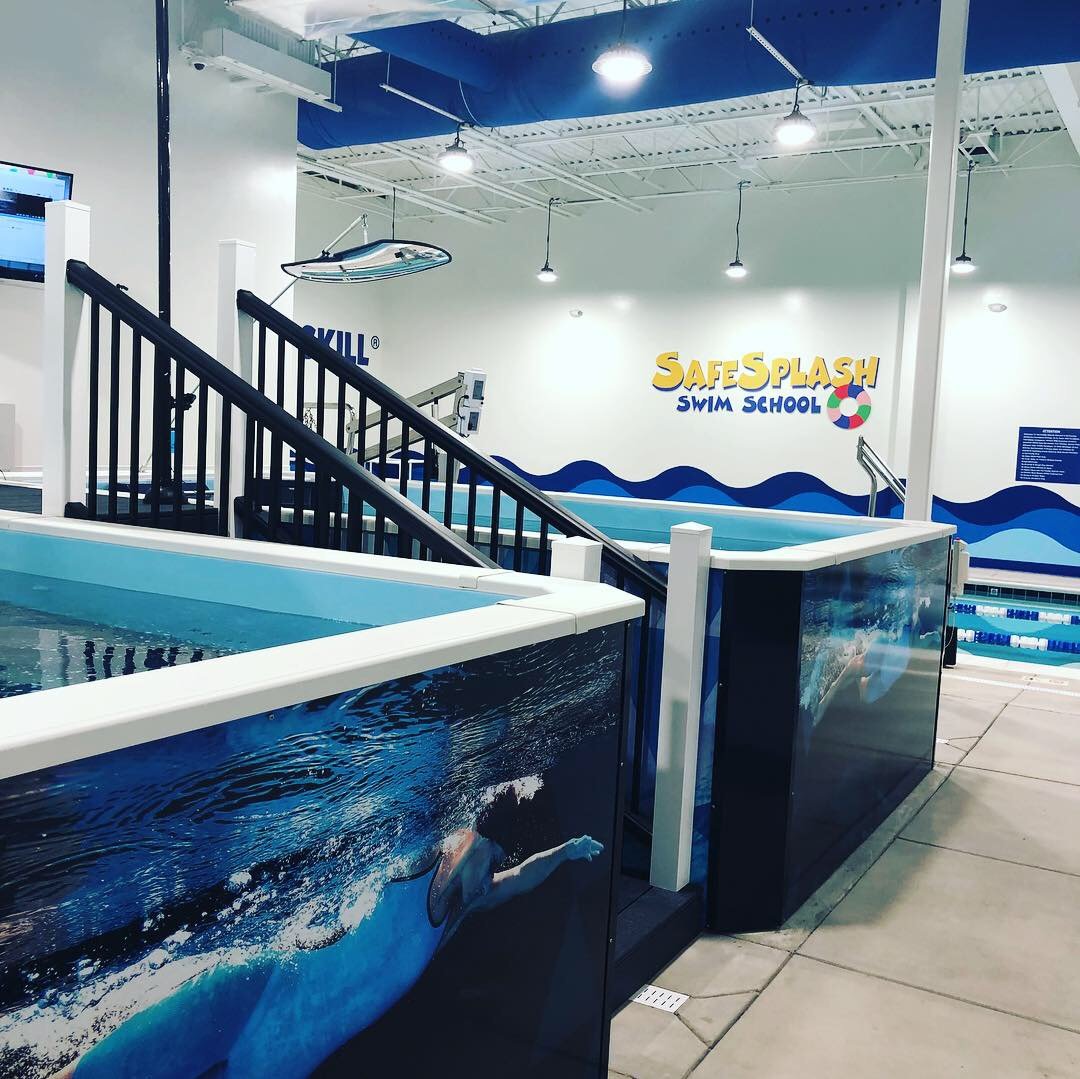 "We are thrilled by the reaction we have received to our state-of-the-art swim school from both competitive swimmers and families in our community. My family and I have a passion and love for the life-long sport for swimming," said Arthur Albiero. "Our SafeSplash + SwimLabs Swim Schools will allow us to continue to make a positive impact in Louisville in a fun and different way. This partnership with USA Swimming affirms our decision to be part of the Streamline Brands family. We are taking kids from learning Bubbles to Butterfly® and supporting Olympic dreams."
Jon Urbancheck, legendary coach and Technical Advisor to the USA Swimming National Team, recently visited the latest SafeSplash + SwimLabs Swim School concept and stated, "Wow, this is where Olympic dreams are made!"
Keep up with Streamline Brands and USA Swimming partnership news by following @usaswimming on Facebook, Twitter and Instagram.
- usaswimming.org -
About USA Swimming
As the National Governing Body for the sport of swimming in the United States, USA Swimming is a 400,000-member service organization that promotes the culture of swimming by creating opportunities for swimmers and coaches of all backgrounds to participate and advance in the sport through clubs, events and education. Our membership is comprised of swimmers from the age group level to the Olympic Team, as well as coaches and volunteers. USA Swimming is responsible for selecting and training teams for international competition including the Olympic Games, and strives to serve the sport through its core objectives: Build the base, Promote the sport, Achieve competitive success. For more information, visit www.usaswimming.org.
About Streamline Brands®
Streamline Brands is the industry's largest franchisor of swim schools. After opening its first school in 1996 in the Milwaukee, Wisconsin market under the Swimtastic brand, the company has grown to 178 locations in 24 states and three countries, operating under the brands SafeSplash Swim School, Swimtastic Swim School and SwimLabs Swim School. Franchise development rights are available for all brands throughout the world. For more information about Streamline Brands or to learn about franchising opportunities with the company, please visit www.streamlinebrands.com or follow SafeSplash® or SwimLabs® on Facebook, Instagram or LinkedIn.
Contacts:
USA Swimming – Isabelle McLemore (719-866-3588 / imclemore@usaswimming.org)
Streamline Brands – Jennifer Patton (303-799-1885 / jpatton@streamlinebrands.com)