Streamline Brands Names Chris Harkness President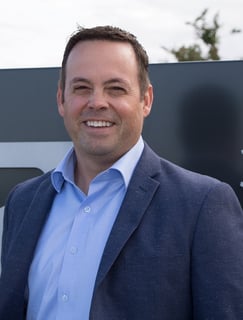 Streamline Brands, the industry's largest franchisor and operator of swim schools, announces veteran retail executive Chris Harkness will serve as the company's new president, effective immediately.
Harkness' career spans more than two decades in franchise management and store operations at companies such as GameStop, 7-ELEVEN, and Home Depot. He most recently served as president of Aire Serv, a Neighborly company that operates heating and air conditioning franchises across the U.S. and Canada. Prior to his career in business, he served as a lieutenant in the United States Navy in the submarine service.
"I am excited to join the dynamic team at Streamline Brands," Harkness said. "They have built an amazing culture by focusing on their customers and providing them with life skills from an early age. I am humbled by what this team has achieved, and I look forward to serving them in the next stages of growth."
Streamline Brands boasts a portfolio of over 250 swim schools across the country, and continues to experience a surge in franchise expansion in multiple markets across the United States. Company leadership is prioritizing investments in enhancing the franchise development program, streamlining operations, and growing the corporate support team – all with an eye on maximizing franchisee profits while meeting the needs of today's modern customer.
Paul Gerrard, COO and co-founder of Streamline Brands stated, "We look forward to welcoming Chris to the Streamline Brands family. His experience in leading both franchising and company owned organizations will be of tremendous value as we continue to drive strategies and deliverables that maximize our ability to enable a lifetime of water safety and opportunity by teaching the joy and skill of swimming."
Harkness will report to Justin Hoeveler, the CEO of Youth Enrichment Brands (YEB), the nation's leading youth activities platform. YEB runs a network of companies that delivers best-in-class camps, classes and leagues defined by elite instruction and operation.
"Chris is a strong, culturally-driven leader with a proven track record of challenging convention with new perspectives in franchise businesses – and then working collaboratively with his teammates to convert these perspectives into meaningful business outcomes," Hoeveler said. "We're thrilled to add Chris to the YEB team and believe he's the right person to lead Streamline Brands into its next era of growth and performance."
There are several brands that offer learn-to-swim programming, but there is only one brand family that couples learn-to-swim with competitive lesson analysis for kids and adults – insert Streamline Brands, home to SafeSplash Swim School, Saf-T-Swim, Swimtastic Swim School, SwimLabs Swim School, Miller Swim School, AquaSafe, AquaKids and Ripples Swim School. SafeSplash is the largest swim school in the portfolio, spanning nearly 150 locations across the country. Programs are available for all ages – 6 months to adults – and all skill levels – ranging from the fundamentals of water safety to competitive instruction – with the goal of developing confident, efficient swimmers.
For more information on Streamline Brands, its portfolio of swim schools, and franchise opportunities, please visit www.streamlinebrands.com or email franchise@streamlinebrands.com.