Inc. Magazine Spotlights SafeSplash Swim School and Its International Expansion Strategy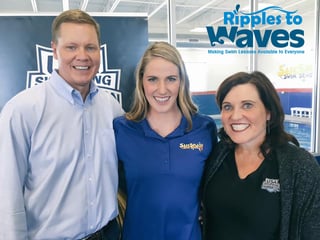 Safesplash swim school is poised to capitalize on the momentum and success it has garnered with sights set on further development internationally. Streamline Brands CEO, Matt Lane, sat down with Inc. Editor-at-Large, Leigh Buchanan to discuss SafeSplash's strategy for international expansion.

When It Comes to Expanding Overseas, Go Big or Stay Home


Ready to add to its success in North America (US and Mexico), SafeSplash is looking 'across the pond' at developing locations in the Middle East, China, and Europe. Lane plans to replicate the master franchisor licensing model used successfully in Mexico in these larger international spaces, aiming to open 20 schools per region.


In addition to international expansion, SafeSplash is leveraging co-branding options utilizing sister swim schools SwimLabs and Swimtastic. With business partners like SpeedoUSA and 5-time Olympic Gold Medalist Missy Franklin, it looks like the sky is the limit for the Streamline Brands family.


Read the full Inc. magazine article here...
About Inc. -


Inc. has featured business leaders such as Arianna Huffington, Elon Musk, and Amazon CEO Jeff Bezos, and was the first magazine to feature Steve Jobs on its cover. Being able to be a part of that space is an honor. In 2016, SafeSplash Swim School ranked #2445 on the platform's Inc. 5000 list. Privately-based and independent companies are ranked based on the percentage revenue growth over a three-year period.


"This prestigious list of the nation's most successful private companies has become the hallmark of entrepreneurial success and the place where future household names first make their mark. [...] In 2007, the Inc. 500 list expanded to the Inc. 5000, giving readers a deeper, richer understanding of the entrepreneurial landscape and capturing a broader spectrum of success." - Inc.
---

Resources:
"Inc. (Magazine)." Wikipedia, Wikimedia Foundation, 29 Oct. 2017, en.wikipedia.org/wiki/Inc._(magazine).


"Small Business Ideas and Resources for Entrepreneurs." Inc. 5000 List, www.inc.com/apply/guide.


Port, David. "This Swim School's Model Makes Life Easy for Franchisees." Entrepreneur, 9 June 2016, www.entrepreneur.com/article/277109.