How Streamline Brand Franchises are the Ultimate Community Builders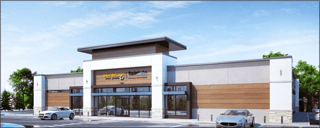 Over the last two and a half years, the U.S. has seen some major changes to the landscape of the workplace. The shift has taken many members of the workforce from office jobs to self-employment. We may very well be witnessing the largest job migration since the Industrial Revolution. In the past three decades, the relationship between employer and employee has dwindled down to a strained relationship at best. Automation of tasks and large-scale layoffs have left employees with a sense of insecurity that has driven them to feel little loyalty to their employers. These changes in the climate of the workspace are largely responsible for the exodus we've been seeing from corporate America to franchise ownership.
While new franchise startups are lucrative, they offer even more than just financial gain for their respective communities. Although franchisors are corporate entities, when a franchisee opens a franchise location, they are starting a new locally owned small business. Franchises are owned by someone in the community, employ local folks from the community, and usually become a beloved fixture in their town rather quickly. These businesses aren't shipping money out to another town or pulling in staff from other places – they are creating new jobs within the community. In fact, small businesses account for around 60% percent of new jobs each year. Business format franchises support more than 13.2 million jobs, $1.6 trillion in economic output for the U.S. economy, and 5.8 percent of the Gross Domestic Product.
Business longevity is a core essential to any thriving community. While fifty percent of new businesses fail within the first five years, franchisors always have the support of a proven effective back-office support team. Franchisors work hard to develop a business model which will support the franchisee from day one. Most franchisors will assist in the acquisition of a loan, prep for launch, grand opening, and advertising. Plus, the continued support of the mother company to guide the franchisee all along the way.
Franchise owners aren't just small business owners. They are parents, neighbors, friends, and members of their community. When the local school is looking for support in their latest fund raiser, or the volleyball team needs sponsorships for camp, they will turn to the local small businesses. Next thing you know, these local businesses are on the back of t-shirts and are well-known all-around town. It's impossible to live, work, and play in a community and not know anyone. Small business owners are no different. They bring valuable jobs and industry into their towns, along with adding diversity to the local business landscape. Successful small businesses mean more job growth, ushering in larger tax bases, and leading to better schools.
A thriving business creates a ripple effect that expands and impacts the local economy with a host of benefits that can be seen for years to come. Although a corporate name can seem like a big business, franchisees are just regular hometown people who are branching out and becoming small business owners. These are the types of businesses every community needs in order to grow and thrive.
As the industry's leading swim instruction franchise group, we're dedicated to offering turnkey lessons that take swimmers through a natural progression of advancement. You can learn more about our individual brands here:
SafeSplash, SwimLabs, and Swimtastic are the fastest-growing swim school franchise brands and chances are there's an opportunity near you. Finding a location is easy and fun. Simply visit our directory of schools, listed by state, and click on the results. If you're interested in exploring franchise ownership with one of the Streamline Brands concepts, simply fill out this form and hit submit. We'll be in touch soon!