A Few Words About Being Ranked in Entrepreneur's Franchise 500 List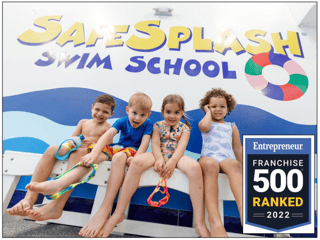 SafeSplash/SwimLabs/Swimtastic, Streamline Brand's flagship franchise opportunities, were again ranked in Entrepreneur's 2022 Franchise 500 list – and for good reason. Claiming the 329th overall spot among the industry's top 500 franchise systems is quite an accomplishment. As we've noted before, interest in franchising has seen a sharp uptick in popularity in recent years, especially as opportunity has undergone a major shift in America's post-Covid marketplace. The Great Resignation is evidence that many long-term workers left their day jobs to explore self-driven career paths – often into situations far more conducive to their lifestyle. Having claimed a coveted position on Entrepreneur's list, our Streamline Brands swim schools continue "making waves and taking names" in the world of franchise opportunities.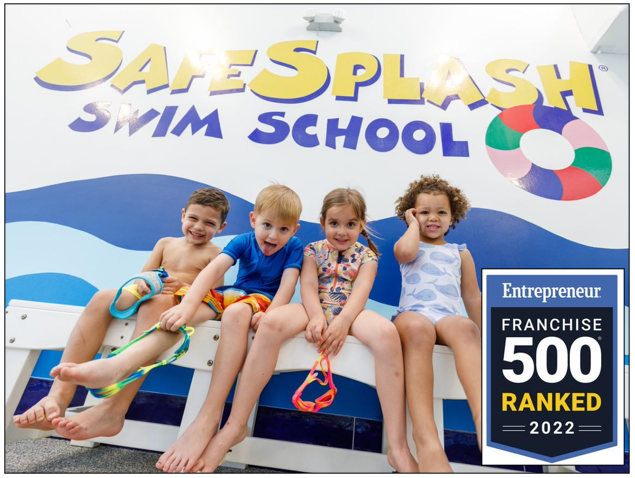 There's no doubt that the unique challenges over the past couple of disruptive years have changed the way many employees feel about career transitions. And the franchising industry itself has also faced unprecedented challenges yet has remained resilient. The appeal of franchise ownership isn't just the opportunity to become one's own boss and small business owner – it also includes the invaluable support from the parent company, one of the key value propositions of our business models. For Streamline Brands franchises, new owners undergo 87 hours of on-the-job training, in addition to 57 hours of in-class training. In addition, our franchise development teams help with site selection, lease negotiating, marketing, grand openings, special events, field operations, and even safety and security.
Entrepreneur compiles their annual list of the top 500 franchises based on a myriad of factors, including startup costs, recent growth, back-office support, and the overall strength and sustainability of the brand. One area where Streamline Brands outpaces the competition is the ongoing support system, integrated right into the business models. Franchisees can access 24/7 corporate support via phone or online, which really creates a close sense of community among our swim instruction schools. Streamline Brands has a well-trained franchise development department, all of whom are highly efficient in their specialties. For our franchisees, accessing support is quick and easy. Streamline Brands strives to meet the needs of their franchisees, so they can focus on job No. 1 - building their businesses with quality service and excellent customer support.
Any new business venture involves time, money, and effort – which isn't without its own set of risks. However, we believe that the availability of ongoing support from Streamline Brands can lower the apprehension levels. Our support staff team is efficient, effective, and experienced in facilitating the needs of our franchisees. With a winning business model, excellent support, and a world-class swim instruction curriculum, it should come as no surprise that our franchise brands each secured a spot on this year's Entrepreneur's Franchise 500 list. It's the mark of credibility, trust, and authenticity – earned in a competitive world of business opportunities.
As the industry's leading swim instruction franchise group, we're dedicated to offering turnkey lessons that take swimmers through a natural progression of advancement. You can learn more about our individual brands here:
SafeSplash, SwimLabs, and Swimtastic are the fastest-growing swim school franchise brands and chances are there's an opportunity near you. Finding a location is easy and fun. Simply visit our directory of schools, listed by state, and click on the results. If you're interested in exploring franchise ownership with one of the Streamline Brands concepts, simply fill out this form and hit submit. We'll be in touch soon!