Why We Love the Onset of Summertime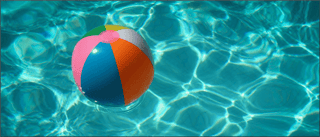 Summer is again upon us, and oh, how we've waited for this season with bated breath! Here at SafeSplash, we love summer – so much so, that we look forward to it the whole year long. Vacations, backyard barbeques, fun with friends, days near the water, and camping trips are just some of the activities that families love to do during the summer season. But no matter what summer fun you have planned, chances are they'll involve some form of water play.
We all know that beating the summer heat is best done in the cool waters of a backyard pool, lake, river, or beach. In summer, the daylight lasts longer, and the temperatures heat up! Don't you sometimes wish you could bottle up these days and make them last year-round? Well, as a SafeSplash franchise owner, you just might have your wish granted.
Summer is a time when some of our best memories are made, our family bonds are fortified, and the sweet wonder of childhood is cherished most of all. But summer is also all about access to water play. It's a time when parents must take into account the swimming proficiency of their children in order to feel safe. For kids who need their first swim lessons, and those who are ready to swim competitively, SafeSplash provides a wide range of programs, camps, and clinics. And, as a franchisee, you could be the community hero that provides access to these programs in your area.
As a franchise owner, you'd be responsible for teaching a lifesaving skill, because learning how to swim is the most effective way to reduce the risk of drowning. And SafeSplash will be with you each step of the way, from grand opening to day-to-day operations. We provide comprehensive training, as well as close-knit and ongoing support, to help you launch, nurture, and maintain your business. With SafeSplash, you'll be in business for yourself, but never by yourself.
Summer is the time of year when swimming is at its peak, though this is now officially a year-round sport – especially at the competitive levels. But what you're really providing as a SafeSplash owner are adventures that can last a lifetime. Most adults who learned to swim at an early age can still remember their first lessons. Why do you think that is? It's because of the importance that swimming lessons impart on our young people. Without access to water-related activities, would summer still feel the same to you and your loved ones?
Under the guidance of SafeSplash Certified Instructors, you can bring lifesaving skills to your own community. You'll be creating a new generation of safe, strong, and confident swimmers, ready to enjoy all of the best aspects of summer. Without this skill, summer just wouldn't be the same, would it? To start your journey to SafeSplash ownership, take the first step and contact our franchise development team. Together, we can explore what's possible. And protect the value of our favorite season – summer.
---
Let's Chat!
As the industry's leading swim instruction franchising group, we're dedicated to offering meaningful small business ownership opportunities. You can learn more about each of our individual brands by following these links:
SafeSplash, SwimLabs, and Swimtastic are the fastest growing swim school franchise brands and chances are there's an opportunity near you. Finding a location is easy and fun. Simply visit our directory of schools, listed by state, and click on the results. If you're interested in exploring franchise ownership with one of the Streamline Brands concepts, simply fill out this form and hit submit. We'll be in touch soon!