Why Parents Should Consider Competitive Swimming

As the weather warms up and the spring season is welcomed across the U.S., many families begin thinking about sports leagues and opportunities for their children. For most parents, sports such as baseball, basketball, volleyball, and soccer are among the most common choices. But if we're talking recreational sports (we are), swimming has actually ranked as high as the fourth most popular, behind walking, running, and cycling.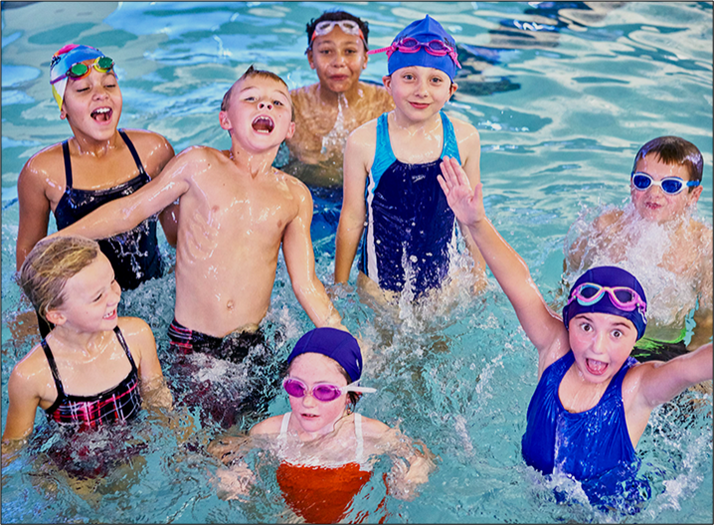 Just over a third of all children aged seven to 17 go swimming at least six times each year. According to USA Swimming, there are over 3,000 professional swim clubs consisting of more than 400,000 members nationwide. If parents are interested in choosing a well-rounded recreational sports option, swimming is developmentally beneficial for children's physical, mental, and even emotional, health. Competitive swimming is a sport that can continue throughout your child's life. It's classified as a low-impact activity but amounts to full-body exercise that works out the arms, legs, shoulders, hips, back, and controlled breathing techniques.
But always remember that it's not just a sport – but rather a life skill that means your children will enjoy a lifetime of water safety knowledge. And as a parent, you'll have peace of mind.
All three of our brands, including SafeSplash, SwimLabs, and Swimtastic, teach swimming lessons, but also have specialized swim camps, swim team prep, and competitive swimming programs. Our certified swim instructors will make sure that once all of the basic swimming strokes are mastered, your child can focus on specialized training such as stroke techniques.
The swim lessons, camps, and clinics are all based on a progressive curriculum that focuses on water safety first, then skill development and proper technique. We even match our instructor's teaching styles to suit the needs of individual swimmers, including all levels of ability. These swim training sessions include in-water, as well as classroom instruction and instructor shadowing sessions designed to perfect your child's form in the water.
Parents will be provided with regular updates on each swimmer's progress. We've even developed a special Splash-N-Tell program, in which parents are welcome to join the final 10 minutes of class to speak directly with instructors while the children get to demonstrate what they've learned. No matter your child's level of experience, our proprietary curriculum allows them to learn at their own pace, in a supportive learning environment that emphasizes skill retention – and having lots of fun.
SafeSplash, SwimLabs, and Swimtastic are the fastest growing swim school franchise brands and chances are there's a location near you. Finding a location is easy and fun. Simply visit our directory of schools, listed by state, and click on the results.
Competitive swimming could be a new and exciting choice for your children's sports activity in 2022. Though, the aforementioned benefits may pale in comparison to the smiles you'll get for making such a smart choice for recreational activities. Please visit each of our individual swim school brands below:
For more information on Streamline Brands, please visit https://www.streamlinebrands.com.