Level Up – Your Safety in the Water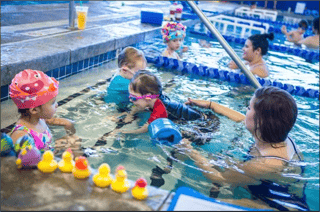 Summer is officially here, and the heat is only going to ramp up over the next few months. For many people, the most popular way to escape the oppressive temperatures is to find some water to splash in. The culture surrounding water recreation is generations deep and satisfying as well. Grilling out, inviting family, friends, and neighbors to join in the fun, watching a sports game, having some cocktails, and blaring your favorite music, it's a backyard culture we all know and love.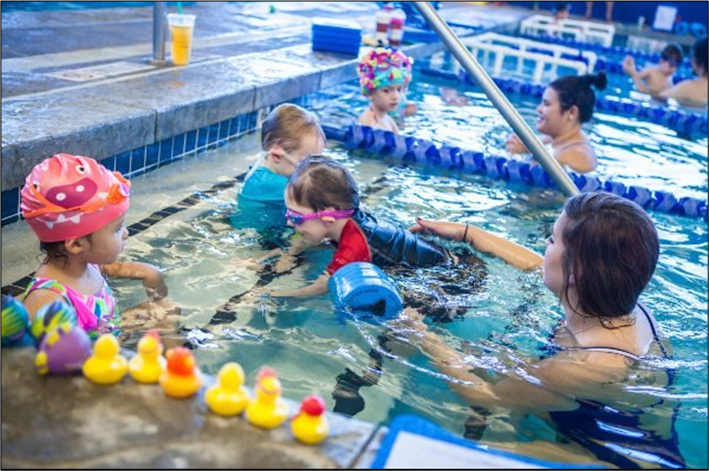 But it's also true that our favorite summer activity is just as dangerous as it can be fun. Globally, there are 372,000 drowning deaths reported annually. Children are by far the most impacted. In the U.S., more children–between the ages of one to four years of age die from drowning than any other cause of death other than birth defects. The vast majority of these drownings occur in residential pools. Many happen so quickly, that there's no time to intervene or rescue.
But there is something we can do about this safety concern. Drowning prevention is widely available and the ability to swim effectively is the best safeguard a child – or anyone else for that matter – can do to prevent drowning. Throughout the early years of a child's life, parents and other family members purchase countless devices and services aimed at increasing that child's chances of survival. Just ask the car seat industry, which sold a staggering $780 million in infant and toddler seats in 2021. Learning to swim deserves the same focus and attention.
Being a strong swimmer is proven to dramatically reduce drowning risk across all demographics. In children ages one to four, participation in formal swimming lessons yields an average of 88% reduction in drowning risk. That's quite a convincing statistic. In fact, that percentage even beats the safety record of the car seat industry's numbers. So, let's let that sink in–the $780 million car seat industry does not safeguard your child against a vehicle collision quite as effectively as formal swim lessons safeguard a child against drowning. Yet, far fewer parents enroll their children in swim lessons than purchase car seats.
We've done an excellent job at protecting our children from most of life's dangers, but in the category of water safety, we're simply failing our kids if we neglect to provide them with the lifesaving instruction necessary to survive in the water. While nothing is completely failsafe, the statistics above certainly make it hard to deny that strong swimmers survive best in the water. We have the access to provide our children with multiple layers of protection against drowning, and that begins with swim lessons.
As the industry's leading swim instruction franchise group, we're dedicated to offering turnkey lessons that take swimmers through a natural progression of advancement. You can learn more about our individual brands here:
SafeSplash, SwimLabs, and Swimtastic are the fastest-growing swim school franchise brands and chances are there's an opportunity near you. Finding a location is easy and fun. Simply visit our directory of schools, listed by state, and click on the results. If you're interested in exploring franchise ownership with one of the Streamline Brands concepts, simply fill out this form and hit submit. We'll be in touch soon!