Level Up: Your Commitment to Excellence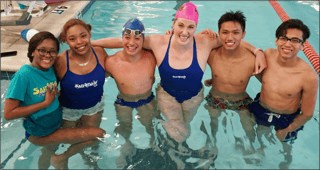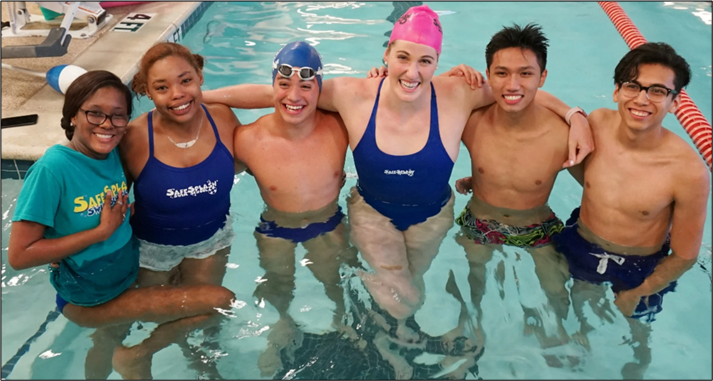 What does a commitment to excellence mean to you? For most people, it means you've developed a goal to accomplish something extraordinary. And now it's time to consider how you will achieve success, especially in the way that your journey will impact your physical, mental, and spiritual preparation. A commitment to excellence means just that – a commitment to do what's required to accomplish your goal.
The swim instruction franchises in the Streamline Brands family, including SafeSplash, SwimLabs, and Swimtastic, encourage our swimmers to make their own commitment to excellence, regardless of their skill level or ability. Because no matter what stage you are as a swimmer, from beginner to Olympic-level, there's always another goal to achieve.
Here are some of the advanced instruction programs taught in Streamline Brands swim instruction.
Swim Camps
Our students can take advantage of three different Swim Jams Camps. Two of these sessions run for one week, and the other is a two-week commitment. All feature a 4:1 ratio of swimmers and certified swim instructors. Since the primary focus of Swim Jams is to jumpstart skill development, it's a logical place to begin a commitment to excellence.
Swim Clinics
Streamline Brands offers two kinds of specialty swim clinics for our students. You can choose to focus on swim stroke development and the finer tactics of starts and turns. The former helps our students tighten up their command of the four basic strokes. The starts and turns clinic is meant to take what you've learned to the next level – by focusing on the technical side of competition. As any accomplished swimmer will tell you, this area is where swim competitions are won or lost.
Swim Team Prep
Our Wave Swim program is designed to prepare your swimmers for competition, the proving ground for their commitment to excellence. This is an advanced, weekly group class for those at the intermediate level or higher. Swimmers are split into three groups, in accordance with their mastery of strokes, physical condition, and experience level based on USA Swimming Standards.
Learning how to swim is a lifelong skill that every child should experience. In doing so, many will develop a natural love of the water and of the sport of swimming. It's these students we recommend for our swim camps, clinics, and swim team prep. Each is a proving ground for an individual's commitment to excellence. And there's nothing better than watching our students achieve their swimming goals.
At Streamline Brands, we have the swim instruction schools that can help your youngsters set, manage, and achieve their swimming goals. Regardless of age or ability, we celebrate each and every one these milestones with our swimmers. Whether you've just used a kickboard to cross the pool all on your own for the first time, or you just earned a medal in a competitive swim meet, we offer unparalleled praise and support. Join us, and let's set some achievable goals of our own together.
As the industry leading swim instruction franchise group, we're dedicated to offering turnkey lessons that take swimmers through a natural progression of advancement. You can learn more about our individual brands here:
SafeSplash, SwimLabs, and Swimtastic are the fastest growing swim school franchise brands and chances are there's an opportunity near you. Finding a location is easy and fun. Simply visit our directory of schools, listed by state, and click on the results. To get started with your investigation, fill out this form and hit submit. We'll be in touch soon!