Level Up – Your Approach and Dedication to Water Safety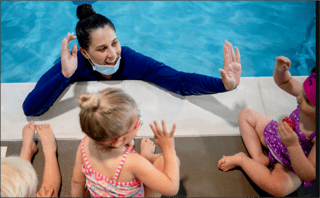 A childhood hallmark of summer is enjoying cooling off in the water. Not only does water play beat the heat but offers a host of other benefits as well. As a physical activity, swimming is hard to beat. The water is forgiving, easy on joint development, and increases lung capacity. In the age of video games and electronically based entertainment, swimming and water play are huge wins for parents looking to get their kids away from "screens" for a while and get some good old-fashioned Vitamin D.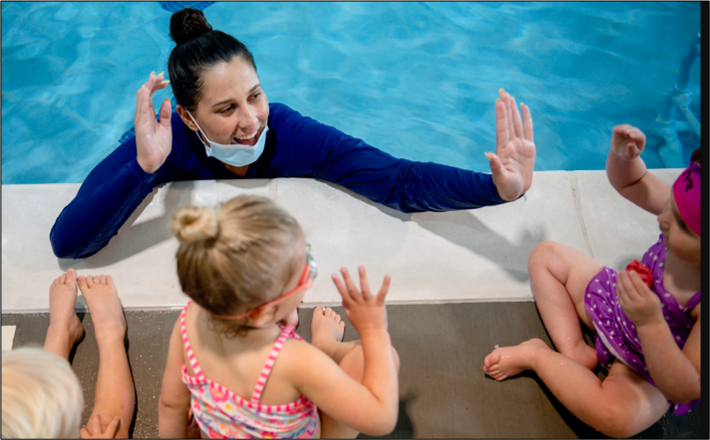 Alongside the countless hours of fun provided by the water comes some risk. A parent's dedication to water safety is undoubtedly the most effective barrier between a child and the significant risk of drowning. Prevention of drowning is best executed in several phases. Live and focused supervision is imperative. Effective physical barriers – sturdy fences – accompanied by formal swim lessons are another key component to maximizing water safety.
Children can begin swim lessons usually around the age of just six months – and should! Continued participation in swim programs fosters an increased sense of confidence and accomplishment and provides a child with the ability to navigate tricky situations in the water exponentially. Kids who begin swimming lessons young tend to have far less fear and apprehension around the water. Some swim instruction programs encourage their students via kid-friendly tactics such as songs, games, and recognition of milestones accomplished. Keeping these pint-sized swimmers motivated and excited is just as fulfilling to the instructors as the students.
In addition to the life-preserving skills found in formal swim instruction, children will find a host of other benefits from the class. Group settings are particularly enjoyable for most students, where they will find new friends and build social skills while staying active. Children build a sense of self-reliance and assurance when they find themselves successful at overcoming challenges without the direct intervention of a parent or caregiver. During group swimming lessons, kids will find opportunities to experience independence while still in a safe and secure environment.
As a child grows more mature in stature and skill, the world of swimming holds new opportunities for adventure. Swim teams are an excellent source for continued activity, social development, and team mentality. Timed events, diving events, and special skill exercises, just to name a few. Team participation hones more skills than initially meets the eye. Time management is employed – like the need to arrive at practices and meets on time. Dedication is developed – pushing through hard days. Perseverance is studied – practicing challenging new skills.
All around, swimming is an excellent way for kids to spend their time, not only for fun, but to keep active, and bolster social development. Uniquely, swimming is a sport that can accompany a student from six months of age through the course of their entire life, while also equipping that individual with lifesaving knowledge.
As the industry's leading swim instruction franchise group, we're dedicated to offering turnkey lessons that take swimmers through a natural progression of advancement. You can learn more about our individual brands here:
SafeSplash, SwimLabs, and Swimtastic are the fastest growing swim school franchise brands and chances are there's an opportunity near you. Finding a location is easy and fun. Simply visit our directory of schools, listed by state, and click on the results. If you're interested in exploring franchise ownership with one of the Streamline Brands concepts, simply fill out this form and hit submit. We'll be in touch soon!