Industry Overview: Swim School Statistics You Should Know About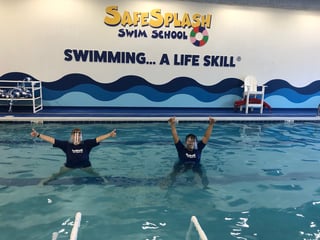 Formal swim lessons have long been an integral part of American childhood. Many of us learned to swim at a friend's house, at the lake, or possibly had an instructor at a facility. During shutdowns over the last couple of years, swim lessons across the country halted. Public swim facilities were closed, and due to social distancing requirements, even at-home lessons were not practical.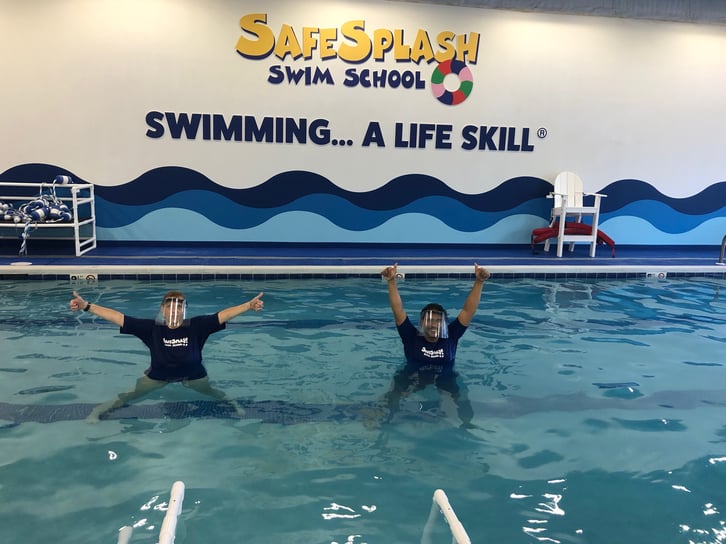 Now that restrictions have eased up, public and private swim is once again all the rage – and thankfully so! Kids have missed several summers of swim lessons, and that's a scary thought! Formal swim lessons have been proven to significantly reduce drowning in small children. The good news is that they can get caught up! Statistics prove that swim education is an integral part of a well-rounded childhood.
Swim schools have been very careful to ensure that they continue to implement safety protocols in order to keep students and staff as safe as possible. The United States Swim School Association recently surveyed its members to get a feel for how new safety policies have fared in swim facilities. The resounding answer has been very positive and rather encouraging. In fact, out of 38,398 swim students who swam weekly over the course of 4 weeks and the 1,959 staff, there were only 43 cases of covid – and not a single one of those cases could be positively traced back to a swim school. It would seem as though the precautions have been working, which is excellent news for the swim school industry moving forward.
One adjustment which has helped these numbers tremendously is the increase in private swim lessons. Currently, 88.4% of swim lessons provided are private. The next largest group is parent and baby lessons, at 56.86%—semi-private lessons – meaning multiple kids within the same family account for 48.04% of lessons. The remaining lessons are more traditional and have larger group settings. Of the swim schools surveyed, 52.38% are indoor pools that are either owned or being leased for the purpose of hosting swim lessons.
Swim schools are all about safety – water safety and now, more. Often times you'll find swim schools going above and beyond the requirements of the CDC, especially if the area of their location is experiencing an increase in covid cases. Swim schools have known that keeping their students and staff as healthy as possible is paramount to their ability to operate. Therefore, the schools have made some adjustments, which have had excellent results. Some have chosen to have their students come to class already dressed, and implemented mask mandates, temperature checks, and health questionnaires.
One of the greatest helps to keep swimming environments safe for students is that pools contain chlorine! Per the CDC, there has not been any evidence of covid transmission in a pool. Additionally, many pools go above and beyond by utilizing UV lights to sanitize their water further.
The swim school industry at large has done an excellent job of seeing that its patrons, students, and staff are in the cleanest environment possible. The instances of illness that can be directly traced back to a swim class through a swim school are non-existent. Swim schools are safe and back in full swing!
Let's Chat!
As the industry's leading swim instruction franchisor, Streamline Brands is dedicated to offering meaningful small business ownership opportunities. You can learn more about each of our brands by following these links:
SafeSplash
SwimLabs
Swimtastic
SafeSplash, SwimLabs, and Swimtastic are the fastest-growing swim school franchise brands, and chances are there's an opportunity near you. Finding a location is easy and fun. Simply visit our directory of schools, listed by state, and click on the results. If you're interested in exploring franchise ownership with one of the Streamline Brands concepts, simply fill out this form and hit submit. We'll be in touch soon!