Feeling Burned Out at Work? There is a Better Way to Earn a Living.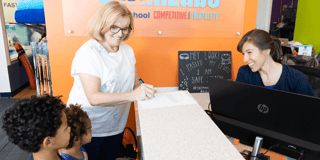 A recent survey has revealed that burnout at work is even more prevalent than we think. And it can leave individuals feeling unfulfilled, drained, and stressed. According to a recent Gallup poll, over two-thirds of full-time workers in the United States experience burnout at least some of the time. Interestingly, younger employees and women are most likely to report feeling burned out at work. If you're one of those people who dread going to work every day, it may be the right time to consider a better way to earn a living.
It's important to understand the toll workplace burnout takes on our minds and bodies. Research has linked burnout to many physical and mental ailments such as hypertension, depression, sleep disturbance, coronary artery disease, extreme fatigue, and even acute anxiety disorders. Workplace burnout has also been linked to increase drug and alcohol abuse, which often lead to diminished relationships and career opportunities as well.
lack of access to the support needed to do a job correctly, it's easy to see how the converse can also be true. So how do you find a source of income that is fulfilling, and with a sense of solid support? There is one suggestion out there, and it's franchising – which can turn out to be a viable solution.
Could Franchising be the Answer?
Franchising offers an alternative to the daily grind of traditional employment. Rather than working for someone else, owning a franchise allows you to take charge of your career, and do something you love while acting as your own boss. This removes many of the factors that can lead to workplace burnout. It's the perfect antidote to feeling imprisoned into career path with limited success potential while stuck in an unfulfilling and routine job.
guidance from the parent company on all the big decisions – location selection, marketing strategies, and staples of the concept – all while allowing the franchisee to remain independent as entrepreneurs and small business owners. This affords prospective franchise owners the freedom to operate in several aspects of the business, including budgeting, staffing, and location.
Protect Your Work-Life Balance
choose an alternate career path that caters to being both financially stable and professionally fulfilled. The freedom of being your own boss plus the support of the franchisor creates a win-win situation for franchisees allowing them to pursue what they love while also having a better work-life balance.
Perhaps it's time to regain control of your career and beat burnout by exploring the franchising route?
Let's Chat!
As the industry's leading swim instruction franchising group, we're dedicated to offering meaningful small business ownership opportunities. You can learn more about each of our individual brands by following these links: