A Safe Bet? Why Franchises Have an Incredible Success Rate.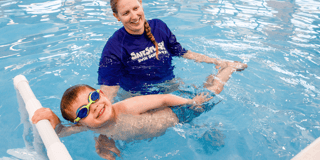 There are some who may feel hesitant to take the leap into entrepreneurship – and rightly so. Anyone who's done their research knows starting up a small business can be a scary proposition. But taking the time to explore all of your possible options is a wise way to formulate an entrepreneurial path. And among the best potential avenues for becoming your own boss is franchising. Franchising has proven to be a safe and smart bet for many reasons. Let's explore how – and why.
Franchise have an 80% success rate after five years. And that's compared to the 50% success rate for other small businesses, some which require the owner to start completely from scratch. This is largely due to the fact that franchises have a proven business model in place, with guidelines for virtually every step of the process – steps like operations, marketing, finance, training, meetings, and ongoing support.
The close-knit, ongoing support offered by franchisors is there to ensure a smooth start-up process. And beyond. Franchisors provide comprehensive training sessions and ongoing support to ensure that franchisees can successfully navigate the challenges that may come from any new business venture. But unlike starting your own operation from scratch, you simply won't be alone. Franchising provides a wide array of support - from site selection and the potential hurdles during lease negotiations to handling the day-to-day functions required to keep the business moving forward on a path to growth and prosperity. By combining proven business models with extensive support, franchisees maintain an edge over individual startups. The kind that tend to learn the hard way through trial and error, costing them valuable time and money.
Brand Recognition (and Support!)
provides instant brand recognition. As opposed to owning an independent business where building a brand takes a copious amount of time and effort. That's because franchises are supported by established brands and have a track record of success within the system. This instantly provides credibility to the franchisee's business, something that can take months, if not years, to develop on your own. National branding makes it easier to rival one's competitors, which can be tough – particularly in instances of limited product offerings. This dynamic is what creates and fuels heavy competition for individual start-ups. Franchisors are already primed for battle in the marketplace.
Owning a franchise can lead to increased financial stability – even with a minimal initial investment. And it's no secret that banks are traditionally more likely to lend funds for franchises rather than granting loan requests for independent startups. This means that franchise owners spend less on trial-and-error and more on operations and growth. In addition, franchise growth and success often translates to a faster return on investment, which provides franchisees with financial stability quicker than attempting an independent start-up on their own.
The journey to becoming a successful franchisee can be both exciting and nerve wracking. But franchise ownership provides a safe and smart bet for entrepreneurs looking to start their own business. With proven business models, comprehensive support, established branding, consumer recognition, and improved financial stability, it's no surprise that franchises have higher success rates than traditional startups. If you are curious about the next steps to becoming a franchisee yourself, visit safesplash.com for more information. Becoming your own boss – via franchising – may be much closer than you think.
Let's Chat!
As the industry's leading swim instruction franchising group, we're dedicated to offering meaningful small business ownership opportunities. You can learn more about each of our individual brands by following these links: