FACEBOOK UPDATE
'Reviews' tab is being changed to 'Recommendations'

The Reviews tab is located on the left sidebar. Pages are slowly being changed over to say "Recommendations by Facebook".
"Facebook is ditching the 5-star scale and opting for a rating scale from 1-10, with 10 being the greatest your company can be rated — at least for now. In addition to using the sentiments within reviews on a business's page, Facebook is now reportedly incorporating aspects such as recommendations and business's response times to inquiries via private message into the overall rating of a business."
If you would like to know more about the change click here.
NEW TO FACEBOOK
Services Tab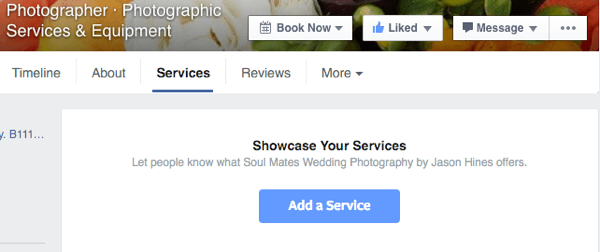 What is the Service tab?
It is a tab highlighting the type of lessons your location offers. Included are class descriptions and pricing for your location.
Where is it located?
The tab is currently located on the left sidebar. On August 24th, Facebook will be making a change and 'Services' will be added it to your main page. It will be above reviews. This helps potential clients see what you offer.
Below is a picture of what the change will be doing to your page.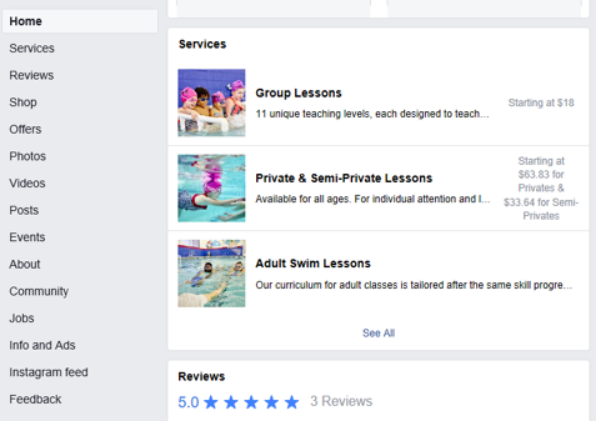 The central marketing team has gone through and added your services to your Facebook business pages for you.